Somarta. Tamae Hirokawa занимается дизайном уже 14 лет. Основная идея коллекции - космос, микромиры, которые живут в мире сна. Преобладание мягких тканей и острых форм, а также основной упор на второе составляющее...то есть сначала дизайнер задумывалась о формах и только потом выбирала ткани. Красивая одежда, с этим не поспоришь, и скорее даже не одежда, а костюм например для Леди Гага...ну в принципе почему бы и нет. Вот только слишком утончённый костюм. Идея обуви полностью напоминает туфли Nina Ricci, никого уже не удивишь обувью без каблука, другое дело материалом из которого сделана эта обувь.
Somarta. Tamae Hirokawa engaged in design for 14 years. The main idea of the collection is the cosmos, microcosms living in the world of sleep. The predominance of soft tissue and acute forms as well as focus on the second component ... at fitst designer tought about forms and then chose the material. Beautiful clothes rightly so and probably not even clothes but clothes for example Lady Gaga ... well in principle why not? Here are just too sophisticated suit. The idea of shoes reminds of Nina Ricci and it's not surprise anymore watching shoes without a heel but the other idea is material from which made this shoes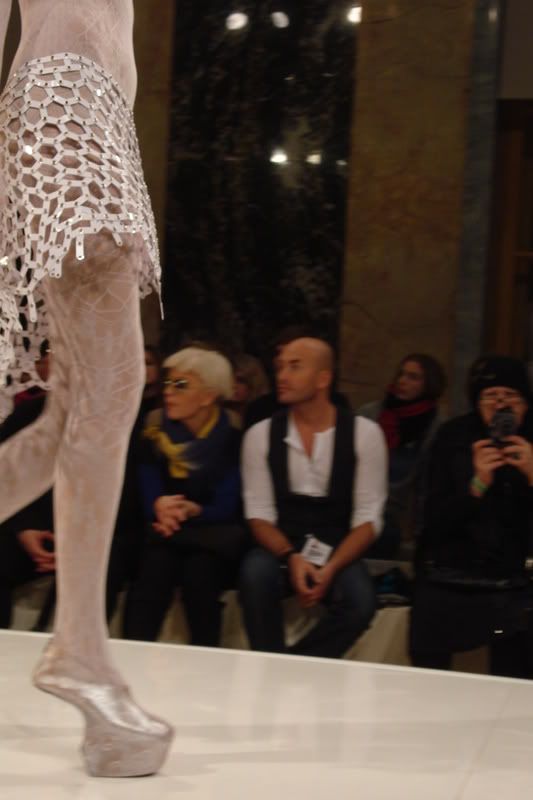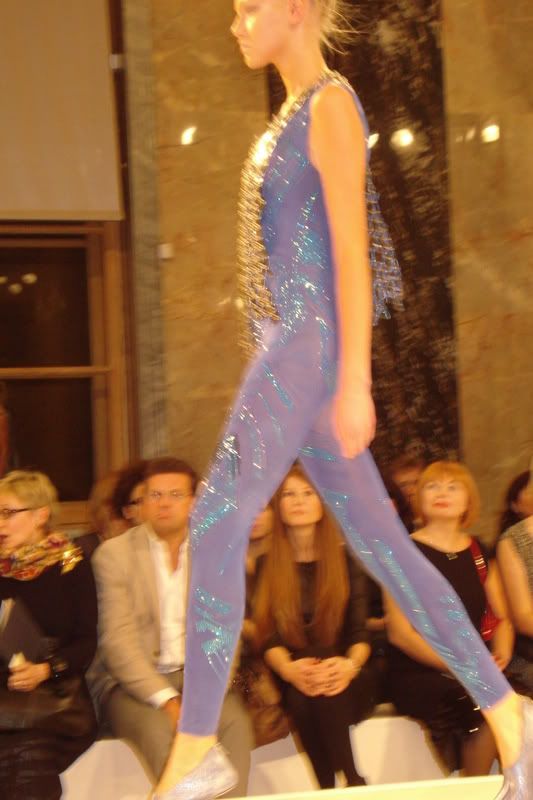 Ndobmi Stella. Коллекция зацепила меня своей лёгкость, изяществом, той грацией, с которой её представили и вот этой прекрасной юбкой. Безумно красивая вещь!
Ndobi Stella. Collection of amazed me with its ease and that grace which it was showed. I think thus nice skirt is the nomber 1 in my Aurora wishlist. Insanely beautiful thing!